What is Steel Slag?
Steel slag is a co-product of steelmaking, with remarkable properties. In terms of mineral composition, it is a calcium silicate, which makes it suitable for many applications.
Steel Making Co-Product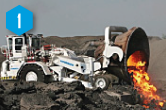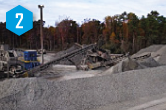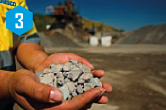 Did you know our Crushed Rock is a Green Mineral?
Steel slag is a calcium silicate which comes from a renewable source, making it the Green mineral alternative to quarried rock such as limestone.